It seems as if everyone has done a "Call Me Maybe" cover.
Well, now they have. Welcome to the version of the staff of the Southern Pines Pilot.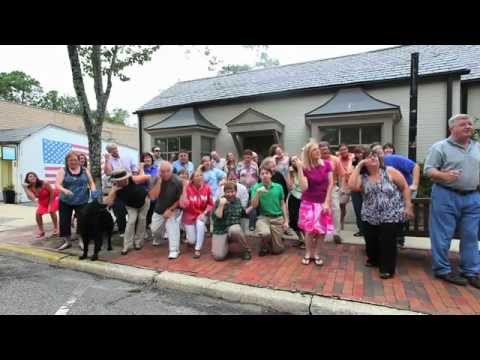 No simple synchronized legs dancing for this group. The staff is all over town. Publisher David Woronoff makes his debut at the 50-second mark. Editor John Nagy comes in at the end of the table at 1:05, although he's also in the crowd chasing the pastries right before that.
Nagy wrote me: "We just wanted to practice one of our core corporate values: have fun. It was a great way to break up the long summer and show everyone we don't take ourselves too seriously."
They've succeeded. This is a place that has fun and clearly cares about its community. To me, this feels as if you could walk on in and be invited to sit and have a cup of coffee. Sadly, that's exactly what many newspapers don't feel like. Well done, Pilot.
Update: My friend Ryan Shell adds his own take.